In one of life's truly serendipitous moments, while looking for a new home we met Brenda Brown. Brenda was a consummate professional as she guided us in the search for our new home. She was extremely knowledgeable about the homes in the neighborhoods where we were looking. When she helped us find the perfect home, Brenda was there during all hours of the day to answer any of our questions. She went out of her way to allow us to see the home several times during the negotiation process. We were so impressed with the experience we had with her in the purchase of our new home, we immediately asked her to be our agent in selling our old home. Even though our old home was in a neighborhood where she had not worked before, Brenda was able to sell our previous home at near the top of the market in a short timeframe. I would highly recommend Brenda Brown as a realtor, giving her 5 stars for knowledge, professionalism, and personality.
~Donna & Larry Winn
~~~~~~~~~~~~~~~~~~~~~~~~~~~~~~~~~~~~~~~~~~~~~~~~~~~~~~
Dedicated and always available…
If you are looking to buy or sell a home in East Cobb, I would highly recommend working with Brenda Brown. I needed to both sell and buy a home quickly in the area and her expertise made it painless. She helped navigate complex negotiations, and even adjusted her commission, on the sell side to make a deal that worked for both me and the buyer within my aggressive time frame. She was available at most anytime through phone and text to make sure we did not lose the deal…I felt like she was my exclusive agent.
On the buy side she was very helpful in working through the purchase price taking into consideration renovations and changes required to the home. Brenda worked hard to have both sell and buy closings on the same day to minimize my time away from my busy work schedule.
If you are looking for an agent who is personable, always available, and knows East Cobb there is no one better than Brenda Brown. I would highly recommend her and will use her again on my next sell and purchase.
~Trey Keisler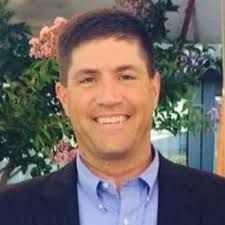 ~~~~~~~~~~~~~~~~~~~~~~~~~~~~~~~~~~~~~~~~~~~~~~~~~~~~~~~~~~~~~~~~~~~~~~~~~~~~~~~~~~~~~~
Nothing short of a dissertation-length review could really do justice to the superior service Brenda Brown provides her clients (aka her friends).

Prior to moving back to Atlanta in August 2017, I decided that it was time for me to become a home owner: a first time home owner. With no concept of where to start, how to begin or who to contact, I reached out to local friends for suggestions on realtors. While I received a number of thoughtful suggestions, I was drawn to Brenda: her charisma, work ethic, friendliness, professionalism, get-it-done attitude, and client-first approach were obvious to me during our first conversation. Less than 48 hours later, we were making an offer on the first of three homes that I fell for during the process.

Brenda first reached out to me while on vacation at the beach with her family. I was floored that she took over an hour away from her family (while on vacation no less), to contact me, learn more about me, my wishes and desires, my budget and answer a plethora of questions that I had as a first time home buyer.

Within thirty minutes of concluding the conversation, Brenda sent me eight listings. From there, I refined and better described what I was looking for, and Brenda sent me twenty prime listings: all meeting or exceeding my expectations. Brenda took the work out of the process for me.

The first home was a fixer-upper in a very desirable neighborhood. We knew that it wouldn't last long, so Brenda prepared a contract right away. As we worked with the listing agent, a few amendments and counter offers had to be made. Brenda worked tirelessly to solidify the deal (all the while taking time away from her family to help me). An asking-price, cash-offer came through, so we moved forward to greener pastures.

On three occasion, Brenda freed up entire days to show me properties. Upon arriving at each home, she had pages of information highlighted and was able to answer all of my questions. At each stop, she made a client specific pro vs con list. Brenda's insights ran deep as she searched for nearby retention ponds and railroad tracks, HOA gotchas, neighborhood upkeep issues, etc. At one stop, Brenda politely greeted a neighbor who was out checking his mail and was able gather some very valuable information on the property. At every twist and turn, I found myself giving thanks for having Brenda by my side. Watching her work her magic is a thing of beauty.

The final property didn't come without its own set of trials and tribulations. There were some very difficult elements to maneuver (HOA issues, seller non-compliance, termite issues, etc), but Brenda handled each one with grace and in the timeliest manner. Additionally, funding became an issue near the end. Brenda pulled out all of the stops and worked closely with Tina Harrison to find a solution.

It has often been said that getting married, having children, and buying a home are the three most stressful life events. While I can't comment on Brenda's ministry and midwife abilities, I can assure anyone looking to purchase a home that "the realtor buck" stops with Brenda. Brenda is a one stop shop and a delight to work with! As long as she is practicing, I will look no further for future home purchases!!!
~Adam Tyler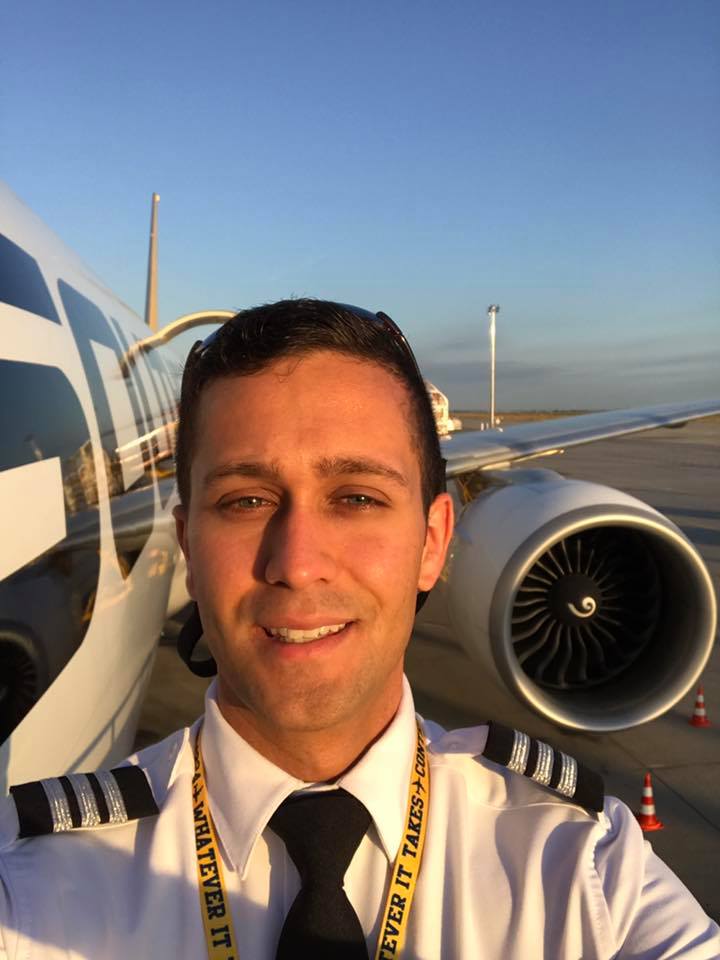 ~~~~~~~~~~~~~~~~~~~~~~~~~~~~~~~~~~~~~~~~~~~~~~~~~~~~
I can't say enough good things about Brenda!! My husband and I feel very blessed to to have had her as our realtor. We had specific needs in our home search and Brenda worked tirelessly to help us find the right house. We looked at sooo many houses and at times were losing hope that we would find a house that fit our needs but Brenda never gave up on us. She was always so patient and approached each house like it was the first with a smile on her face. She found us the perfect home and we will always be grateful to her. She then turned around and sold our current house in 24 hrs. We actually had 2 offers!!! Through this process what started out as a realtor/client relationship quickly turned into friendship. We highly recommend Brenda!!
~Elizabeth Laney
~~~~~~~~~~~~~~~~~~~~~~~~~~~~~~~~~~~~~~~~~~~~~~~~~~~~
Brenda Brown is currently my realtor helping to sell my house and buy my new home. She has done outstanding work in advertising my home, getting a steady flow of traffic in to see it, and assisting me over and above what a realtor is required to do. She is energetic, knowledgeable, and always available. I highly recommend her whether you are planning to sell a house or buy one.
~Meryl Rewkowski





~~~~~~~~~~~~~~~~~~~~~~~~~~~~~~~~~~~~~~~~~~~~~~~~~~~~~
Brenda
I wanted to formally thank you for all your actions that resulted in selling all the houses and lots in Chelsea Landing development. You went well above what is expected of any agent. Considering we were hundreds of miles away from the project, you took 100% responsibility for the development. You made sure it was always presentable, resolved multiple issues with the city and county, worked with contractors and kept the neighbors happy during the transition period.

I can honestly say this project would have been impossible without your involvement.

I would be honored to refer you to anyone who is looking for the best representation available.

Thank you again for, everything.

~Paul Saffell





~~~~~~~~~~~~~~~~~~~~~~~~~~~~~~~~~~~~~~~~~~~~~~~~~~~~~

Brenda was a pleasure to work with in selling our house, both professionally and personally!

Professionally speaking, it was clear from the outset that Brenda had a comprehensive knowledge of the East Cobb market. Her honesty and attention to detail guided us toward making the appropriate and necessary changes to the house for optimal showing and quick sale.

Personally speaking, Brenda was energetic and diligent with regard to the listing and sale of our home. To our satisfaction she was communicative, thorough, and fun to work with.

~Steve & Lana Kollross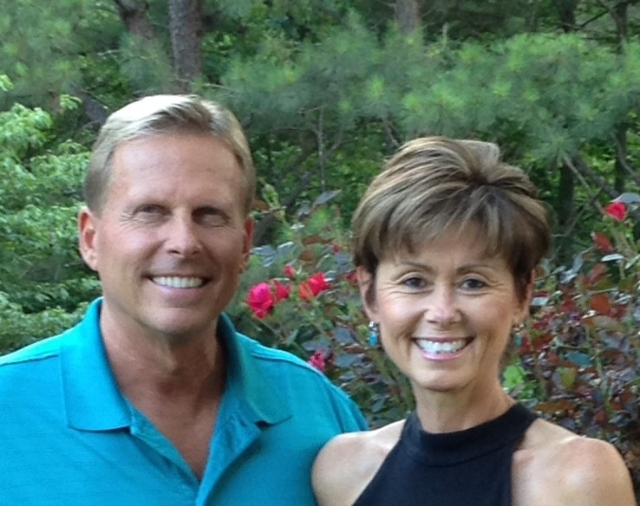 ~~~~~~~~~~~~~~~~~~~~~~~~~~~~~~~~~~~~~~~~~~~~~~~~~~~~~

If you're looking for a truly connected, client focused and results driven real estate specialist, Brenda Brown is the best person for the job. The moment we reached out to her to sell our house, she had great follow up – contacted us that day (she basically works 24/7) and scheduled a time to meet with us at our home. There was an instant sense of ease when we met with her – no pressure, clear/concise communication and great listening skills which were some of the characteristics we were looking for in a good Realtor. She was constantly keeping us informed of the market place, as well as networking with the appropriate contacts to move our house. We always knew that Brenda Brown was going to bat for us. We sold our house within the time frame that was needed to purchase our new home, and it was without a doubt because of the aggressive marketing and timeliness needed to be in the forefront of prospective buyers. Once we had an offer on our house, she spent several 9am-5pm days with us helping us find the perfect house. We indeed find our dream home, which is ironically the same floor plan as Brenda's (aside from being a fabulous Realtor, she also has fabulous taste). She was relentless in negotiation with the owners and brought down the price dramatically to fit within our budget. Amazing!

To sum it up – we love where we are, our house, our neighbors and Brenda Brown.

~John and Rachel Adams